Canberra's Premier Live Music Venue
Supporting Live Music since 1985
Canberra's Premier Live Music Venue
Supporting Live Music since 1985
About The Basement Canberra
Boasting two stages and huge & varied acts every week, the basement is set to rock your next gig or function! The Basement is fitted with state of the art PA equipment, ensuring exceptional sound quality and clarity, with superior room acoustics.
Global acts refer to the Basement as one of the best venues to perform! It'll rock your socks but your ears won't bleed!!
We have four pool tables and six pinball machines and hold regular competitions for both. A fully refurbished interior with over 30 bands every month. Our bars boast a huge range of liquor & beer.
There is a parking lot and street parking available and we're conveniently only 100 meters from the Belconnen bus interchange.
4 x EV ETX35P FOH, 5 x EV ETX15P monitors and 4 x EV ETX18SP subs (cardioid mode)
Sennheiser microphone kit – 2 x e901 kick, 2 x e602 kick, 5 x e904 toms/snare bottom, 2 x e906 guitars, 2 x e914 overheads, 3 x e945 Vox
DI – DUQL active DI box Klark Technik, 2 x Berringer DI
Lighting – 6 x Martin MH5 movers, 14 x Quality LED par cans, 2 x Strobe, 2 x LED quad Blaster, 4 x LED strip (rear curtain warmers) with Clarity software controller, Martin 2500 hazer
Capacity of 278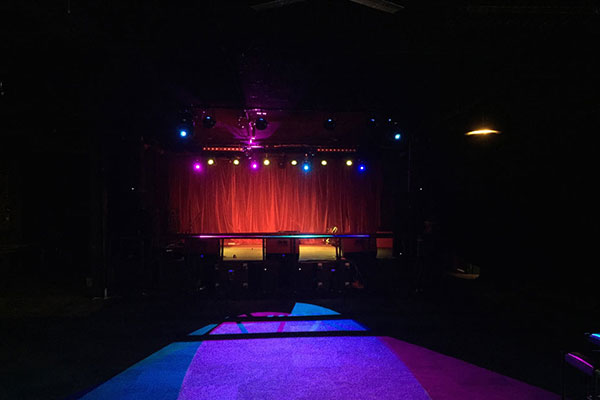 2 x EV ETX35P Front of house, 2 x twin 18" passive subs, 2 x active MSR400 fold back, 2 by Yamaha passive fold back
Audix D7 drum mics, 3 x SM57, 3 x SM58beta
Quality LED par cans and LED strip colour changers with controller
Capacity of 140